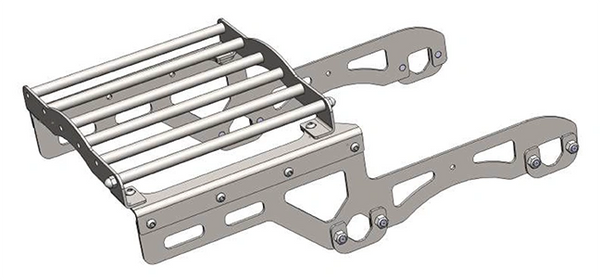 Luggage Rack Kit #K032
Luggage Rack Kit #K032

Electropolished Stainless Steel
Fits 2014, 2015, 2016 Chieftain and Vintage models.
Electropolished Stainless Steel construction, looks like chrome but is stronger and more durable.
Simple bolt-on installation.
Comes with all stainless hardware.
Adapters available to fit Classic model.
Rack style is similar to antique Indian accessory popular in the 40's and 50's.
Superior quality -

Designed and Made in USA

.